This July 2018, Apple celebrates the 10th anniversary of App Store since it was launched way back in 2008. App Store is arguably considered as the trend setter when it comes to online apps and softwares made by third-app developers. Ever since it was introduced with 500 third-party apps in July 2008, App Store has come a long way in providing a platform for developers who wanted to launch their own mobile apps. Up until this day, App Store is still one of the main selling points of Apple, vying against Google Play Store, Microsoft Store, Amazon Appstore and Blackberry World.
Since then, hundreds and thousands of mobile apps were launched, varying from social media, lifestyle, tools and utility, games and entertainment, travel, photography, productivity and a lot more. Aside from Apple's App Store and Google's Android App Market which debuted in 2008, we have listed down ten mobile apps which are all turning ten soon:
1. Shazam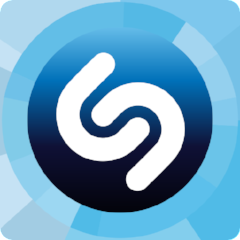 Developed by Shazam Entertainment Ltd., Shazam is a mobile application used to explore and discover lyrics, videos and playlists. Perfect for the music lovers out there, this app is used by over 100 million people monthly which features a wide catalog of song and audio samples to easily identify songs and tracks based on audio fingerprints stored in their database. Shazam is available on Android, iOS, BlackBerry OS, and Windows operating systems. Since its launch in 2008, Shazam now has eight operating offices in North and Latin America, Europe, United Kingdom, Germany, and Asia Pacific.
2. Facebook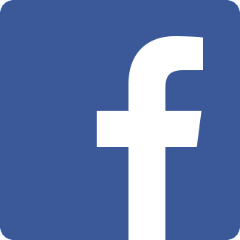 Considered as the undisputed social networking services worldwide, Facebook website was first launched in 2004 by technology entrepreneur Mark Zuckerberg. In 2006, they released the mobile app version of Facebook. It was only until late 2008 when Facebook launched its mobile website designed for the original iPhone software 2.0, iPod Touch, and iPhone 3G. As of writing, the Facebook mobile app has over 1 billion downloads on Google App Store. Due to its immense popularity, Facebook, Inc. has launched several new apps to improve user experience namely: Facebook Messenger, Facebook Lite, Facebook Pages, Facebook Creator, Facebook Local, Facebook Analytics, Free Basics by Facebook, Workplace Chat by Facebook, and a lot more. Facebook is offered for free but users may also opt to buy in-app purchases for additional features.
3. TweetDeck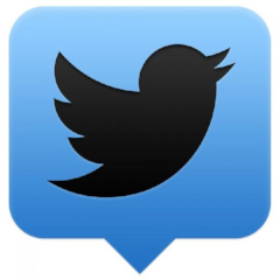 The first version of TweetDeck was released in July 2008 to serve as a real-time tracking tool for management of multiple Twitter accounts. Its user interface consists of columns where users can use all of the basic features of Twitter like tweet, reply, retweet, like in a single "deck." This app helps in organizing and enhancing user engagement by interfacing with the Twitter API. Tweetdeck does not have a mobile application but users can download that app on both Chrome Web Store and Mac App Store. 
4.  Dropbox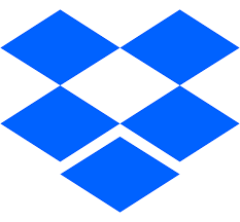 The beta version of Dropbox was initially launched at the TechCrunch50 conference in San Francisco and since then, it has been one of the most popular online storage applications. Just the mere idea of keeping your files stored and synced in the "cloud" became a hit to different kinds of users. When Dropbox started to make a name in the Cloud Date Storage scene, it competed against Windows Live SkyDrive (aka OneDrive), Box, and Mozy. Four years after it was launched for public use, Dropbox hit a milestone of achieving a total of 100 million users in November 2012. Dropbox is available for both free and premium versions namely Dropbox Plus and Dropbox Professional.
 5.  WhatsApp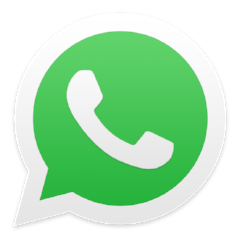 Apple's App Store also became the first platform where WhatsApp 2.0 was released, way back in August 2009. With more than 1 billion users across the globe, WhatsApp Messenger is used as an instant message and social media application. At present, the messaging service is available for both mobile and web usage, ranging from Android, iOS, Windows Phone, Blackberry OS, Symbian, and macOS. As of 2017, WhatsApp is included in the most downloaded messaging app along with Facebook Messenger, Viber, Line, and WeChat.
Looking at all these milestones achieved by these apps, it is good to know that technology has come a long way since it was first introduced to us. We may not be aware of how fast time flies, it is of great importance to look back at the times when the era of digital information was just starting to boom. Nowadays, we have encountered a lot of mobile apps, varying from social networking apps, photography, games, business and communication, health and fitness, travel and lifestyle, and educational apps. One of which is the Nodma Learning app, specifically designed for students and parents who want to gain access of a wide array of digital workbooks and coursewares about different educational topics.
Check nodmalearning.com today and download the Nodma app for free!